Glaucoma treatment is designed to lower eye pressure to prevent vision loss, and may include eye drops, pills or surgery.
Although there is no cure for glaucoma, usually it is treated effectively with glaucoma eye drops. In some cases, laser treatments or other surgery may be required. All glaucoma treatments are designed to prevent loss of vision by lowering the pressure in the eye. Your Henry Ford ophthalmologist will work with you to make the most appropriate glaucoma treatment decisions.
Take the Next Step
Let us help you schedule an appointment with a board-certified ophthalmologist.
Glaucoma Requires Ongoing Care and Testing
Glaucoma is a chronic disease that can affect people of all ages. Once diagnosed, this condition requires ongoing treatment with regular assessments, including measuring eye pressures to determine if the condition is getting worse.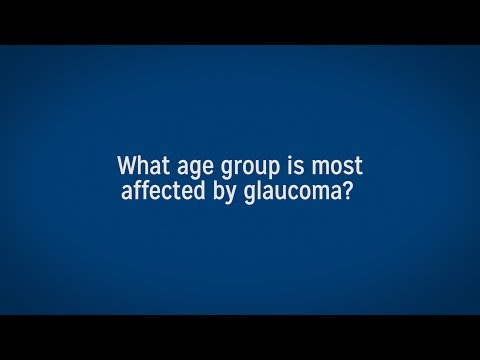 Play
Glaucoma eye drops
There are several types of glaucoma eye drops, all of which work by decreasing fluid production in the eye or increasing the drainage of fluid from the eye:
Prostaglandin analogs: These drops increase fluid outflow from the eye and include Xalatan®, Travatan Z® and Lumigan®.
Beta blockers: These glaucoma eye drops decrease fluid production in the eye and include Timoptic®, Ocupress®, Betoptic S® and Betagan®.
Alpha agonists: These drops, including Alphagan® P, work in two ways – decreasing fluid production in the eye and increasing drainage.
Carbonic anhydrase inhibitors (CAIs): These eye drops reduce eye pressure by decreasing fluid production in the eye, and include Trusopt® and Azopt®.
Combined medications: Medications such as Cosopt®, Combigan® and Simbrinza® work by combining two different glaucoma eye drops into one.
Miotics: These drops, which include ophthalmic pilocarpine, work by increasing drainage from the eye.
Glaucoma pills
CAIs also are available in pill form, and include Neptazane® and Diamox®.
Glaucoma surgery
As with glaucoma eye drops and pills, surgical procedures either decrease fluid production in the eye or increase drainage from the eye. Our experienced ophthalmic surgeons offer several laser treatments and other advanced procedures.
Following glaucoma treatment
Even when treatment is effective, people with glaucoma need to have their eyes checked regularly, and often need to continue glaucoma treatment for the rest of their lives.
Will my vision be restored after glaucoma treatment?
Unfortunately, any vision loss as a result of glaucoma usually is permanent and cannot be restored. This is why regular preventive eye examinations are so important.
Can glaucoma be controlled?
Yes. By lowering the eye pressure through glaucoma treatment, the risk of losing vision can be significantly reduced in most people. The Henry Ford Department of Ophthalmology is studying the causes of glaucoma and new effective glaucoma treatments.
For additional information on glaucoma and glaucoma treatment, please visit:
American Academy of Ophthalmology
At Henry Ford, patients come first.
The Henry Ford Department of Ophthalmology is committed to providing our patients with compassionate, personalized care. We feature the most advanced treatments in eye care and are dedicated to vision research – always staying at the forefront of innovation. A leader in Michigan, as well as one of the largest ophthalmology practices in the United States, we treat more than 55,000 patients per year at 12 locations throughout southeast Michigan. In addition, our team works closely with Henry Ford Medical Group physicians in other departments, providing multidisciplinary, coordinated care for those patients who need it.