Glaucoma increases eye pressure, damaging the optic nerve and leading to blindness if left untreated.
Glaucoma is the leading cause of irreversible blindness worldwide. Every year, almost 80,000 Americans go blind from glaucoma, and another million are at risk of losing their vision because they have undiagnosed glaucoma.
However, if glaucoma is identified and treated in time, vision loss from glaucoma can be prevented. The ophthalmologists at the Henry Ford Department of Ophthalmology can help to diagnose and treat glaucoma.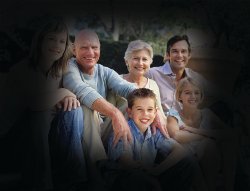 What is glaucoma?
Glaucoma is an eye disease in which the pressure inside the eye rises to a point where it damages the optic nerve – the nerve at the back of the eye that carries visual information to the brain – and impairs vision.
What causes glaucoma?
The pressure increases in the eye, because the passages that normally allow fluid within the eye to drain become blocked. As a result:
Fluid collects in the eye
Pressure on the optic nerve increases (an eye injury also can cause the pressure to rise)
The nerve fibers in the optic nerve are damaged by this pressure
The amount and quality of information sent to the brain decreases, and a loss of vision occurs
Who is at risk for glaucoma?
It is estimated that over two million Americans have glaucoma. The number of people at risk for glaucoma is expected to rise as the population ages, because glaucoma occurs more frequently in people over the age of 40. Individuals who are nearsighted or who have diabetes may be at greater risk for glaucoma, and there is a hereditary tendency for the development of the disease in some families.
You may be at risk for glaucoma if you have one or more of these risk factors:
Elevated intraocular pressure
Family history of glaucoma
African-American or Hispanic race (open-angle glaucoma is much more common amongst African-Americans)
Older age
Thin corneas
Early detection and treatment of glaucoma can reduce the chances of damage to the eye and loss of sight. If left untreated, side vision (peripheral vision) and central vision will be destroyed and blindness may occur. A regular eye examination, including testing for glaucoma, is an important preventive eye care practice for people over the age of 35, even if you have no symptoms.
At Henry Ford, patients come first.
The Henry Ford Department of Ophthalmology is committed to providing our patients with compassionate, personalized care. We feature the most advanced treatments in eye care and are dedicated to vision research – always staying at the forefront of innovation. A leader in Michigan, as well as one of the largest ophthalmology practices in the United States, we treat more than 55,000 patients per year at 12 locations throughout southeast Michigan. In addition, our team works closely with Henry Ford Medical Group physicians in other departments, providing multidisciplinary, coordinated care for those patients who need it.