Healthy at every age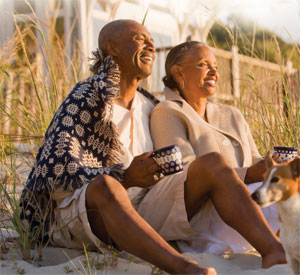 Our priority at Henry Ford is to improve and maintain a high quality of life for each patient, so that every day is one well lived.
The experts at Henry Ford have set the gold standard of care for adults -- from the active to the frail elderly. Our team provides excellent care and creates a culture of wellness and independence. We care for each patient with the expertise and compassion we would expect for our own families and friends.
Our providers use a team approach, offering comprehensive, individualized and specialty services for adults as they age, from those in good health to those who require greater medical assistance. This care is provided at some of our outpatient medical centers, our hospitals, and even in skilled nursing, independent/assisted living, or memory care facilities.
Services designed for senior patients
Behavioral Health Services - Comprehensive programs available throughout Metro Detroit
PACE Southeast Michigan - A unique program designed to help frail, elderly people stay at home and out of a nursing home
ElderSpine Clinic - To treat the unique spine and back conditions of seniors
Falls Prevention Clinic - To help seniors learn techniques to prevent falling and breaking bones
Geriatric Clinic - Specialize in dementia, fall assessments, unexpected weight loss and other medical and functional problems specific to seniors
Health Services at Home - Customized home care with a full range of products and services
Joint Replacement - Leaders in joint replacement surgery - being one of the first hospitals in the world to conduct joint replacement surgery
Henry Ford Cancer Institute - The cancer institute is an international leader in the research, detection and treatment of cancer
Pain Clinic - A clinic to diagnose and treat chronic pain problems in order to restore function and improve quality of life for older adults
Vision Rehabilitation and Research - Rehab for visual deficits from ophthalmic or neurological causes, providing services to help people with low vision make the most of their available eyesight
Wound Care Clinic - Offering multidisciplinary and comprehensive chronic wound treatment and education