Art Therapy at the Henry Ford Cancer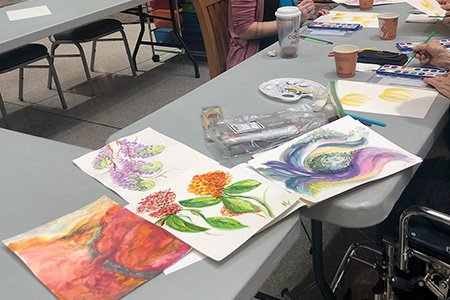 Art Therapy Opportunities
All groups available virtually or in-person at our Henry Ford Cancer- Detroit location. Registration is required- click the links below to register.
Art for Wellness Journey: Guided Art Tutorials on YouTube
Art Therapist:
Calliandra Perry, MA, LLPC, ATR-P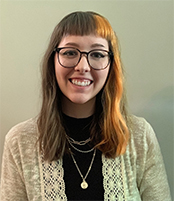 Art Therapist Calli Perry has her Master's degree from Wayne State University in Counseling and Art Therapy. She greatly enjoys taking part in the journey that art therapy can bring each person, whether that is through one-on-one sessions or in groups. Group work is where she feels art therapy really shines, with art acting as a primary common factor between all group members, allowing the cancer journey to shift to secondary for the length of the art therapy session. Communicating through art can sometimes be easier than using words, and Calli believes that art can unite us all; we all have creativity flowing through us, we just might require a little extra help to channel it!
A Special Thank You
Thank you to our clients, caregivers and loved ones who have supported the Art Therapy Program. Special thanks to our grant funder, The Zoe Foundation for Infusion Art Therapy, whose generous grants provide services at Henry Ford Macomb Hospital and Henry Ford Hospital in Detroit.
You can get involved through donations of art supplies, volunteering or monetary gifts. Art supply donations are received at Macomb and Detroit Hospital locations during class times. Visit our volunteer section to learn about ways you can participate in the program. To care it forward with a gift please call/email the development office to help make a difference (313) 876-1031 or developmenthf@hfhs.org.

Colleen's Corner: Local and National Resources
Online Resources
Psychology Today: The Expressive Therapies Continuum, specialized training that guides an art therapist to help safely explore who you are together

Art As Therapy: What's the difference between the Art Class you took in grade school and Art Therapy? A lot actually!