Breast Reconstruction Surgery
If breast reconstruction is important to you, our experts will help achieve your goals.
Many breast cancer patients tell us breast reconstruction surgery after a mastectomy or lumpectomy is a critical part of their healing process. Because of this, plastic surgeons who specialize in breast reconstruction play a crucial role on our breast cancer tumor board. We are the only program in Michigan to include plastic surgeons in the breast cancer team.
If you choose breast reconstruction, the surgery often can occur at the same time as a mastectomy or lumpectomy. In some cases, it may require a separate surgery.
A plastic surgeon will discuss reconstruction options, as well as what's important to you, soon after your breast cancer diagnosis. Treatment recommendations may affect your reconstruction options, and vice versa. We want to provide all the details you need to make an informed decision.
Expert Breast Reconstruction
Our plastic surgeons specialize in breast reconstruction and are part of your breast cancer care team.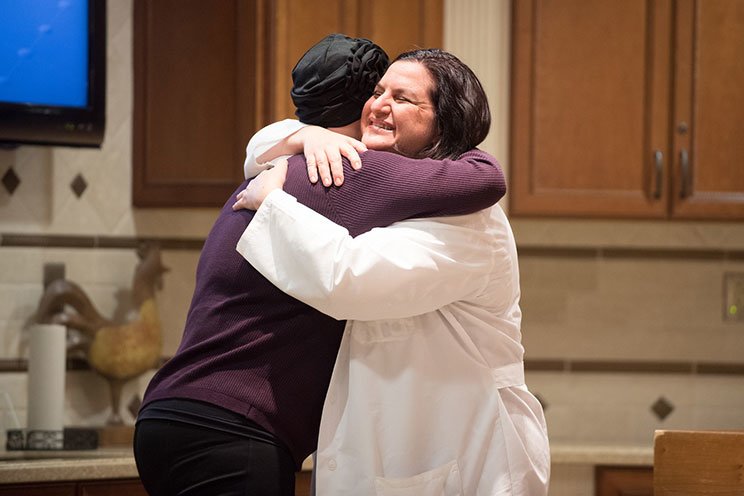 Breast Reconstruction FAQ
For many women with breast cancer, reconstructive surgery isn't a cosmetic issue, it's part of the healing process. Here's what to expect if breast reconstruction is in your future.
What if I don't want breast reconstruction?
Breast reconstruction isn't for everyone. If you decide not to have it, we'll provide options to help you feel more comfortable and simulate the look of a natural breast under clothing. These may include breast prostheses and forms, or bras fitted especially for you.
Types of breast reconstruction
We perform more than 250 breast reconstructions every year.
Our breast reconstruction plastic surgeons offer a full spectrum of options and specialize in microsurgery techniques that use a patient's own tissue for reconstruction without removing any muscle.
We also use oncoplastic reconstruction, which combines traditional lumpectomy with standard breast reduction. Our surgeons can preserve the breast and provide a better cosmetic outcome after chemotherapy or radiation therapy is completed.
We will explain all the options and the risks and benefits of each to help you feel like yourself again.
Reconstruction with implants

Reconstruction using your own body tissue

Combination of implant and body tissue

Oncoplastic reconstruction

Fat grafting and sensory nipple flaps

Frequently asked questions