Henry Ford Health 1 Ford Place
1 Ford Place
Detroit,
MI
48202
Outpatient services at One Ford Place include comprehensive behavioral health services for a variety of conditions, including addiction, ADHD, anxiety, mood disorders, bipolar disorder, depression, PTSD, and schizophrenia. Our experienced team of physicians and licensed psychotherapists provide psychiatric evaluation, medication management, as well as individual, family or group therapy for patients of all ages. Adult and pediatric neuropsychology evaluation and testing services for neurological or behavioral disorders ranging from traumatic brain injury to autism are also offered.

Located in midtown Detroit, One Ford Place also serves as the corporate administrative offices for Henry Ford Health. Our school-based health program, community health programs, tobacco treatment services and the All of Us research project also have administrative offices in the building.

A full-service pharmacy is also available in the building.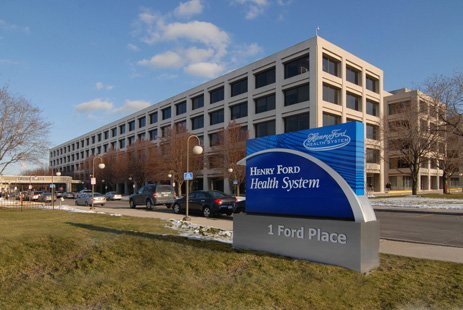 Contact Information and Hours
Behavioral Health
Phone: (313) 874-6677
Monday and Tuesday
8:00 a.m. to 7:00 p.m.
Wednesday and Thursday
8:00 a.m. to 6:00 p.m.
Friday
8:00 a.m. to 4:00 p.m.