Trigger point injections relieve knots of muscle that spasm and swell, causing pain.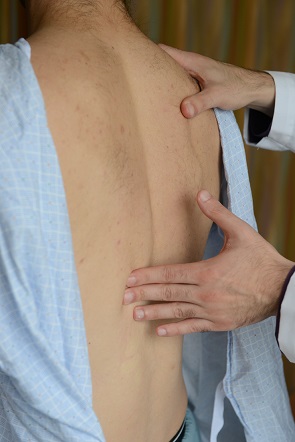 A trigger point is a knot of muscle fibers that results from strain or injury. When a trigger point forms, it can spread pain to other parts of the body. A trigger point injection is a minimally invasive procedure that injects medication into the trigger point, relieving the muscle spasm and inflammation that is causing the pain.
Corticosteroid injections
Trigger point injections include an anesthetic. They also may use a corticosteroid (or cortisone) medication, which acts as an anti-inflammatory agent. Trigger point injections are one of many types of corticosteroid injections used to manage pain. Others include:
Peripheral joint injections
Facet joint injections
Conditions treated by trigger point injections
Trigger point injections are used in the treatment of several types of pain, including:
Myofascial pain syndrome
Upper back pain
Lower back pain
Shoulder pain
Arm pain
Leg pain
What to expect during a trigger point injection
During the procedure:
You sit on the exam table or lie on your stomach, depending on the location of the injection.
Your pain management physician locates the trigger point by manual palpation (using the hands).
The specific injection point is marked.
Your skin is sterilized at the injection site.
You are administered a local anesthetic to numb the injection area.
The medication is injected into the trigger point.
Following the trigger point injection procedure
You will be moved to a recovery room and monitored by your care team. In most cases, trigger point injections are performed on an outpatient basis and you will go home the same day, although in rare cases some patients may require admission to the hospital following the procedure.
The Henry Ford Pain Center approach
At the Henry Ford Pain Center, pain treatment begins with a thorough medical history and physical exam. All patients are evaluated by board-certified pain medicine physicians, physician assistants and certified nurse practitioners to identify the cause of their pain. Following initial assessment, we work with you to develop a personalized treatment plan that may include interventional pain procedures, medication therapy, physical therapy, massage and other complementary options.