Lung Cancer Clinical Trials
Our leading research into new lung cancer therapies.
Existing treatments for lung cancer may cure the disease in early stages. However, patients often aren't diagnosed until later stages, when lung cancer has advanced. This can make treatment more challenging.
Henry Ford Cancer regularly takes part in clinical trials to test new and more effective treatments for lung cancer that spreads, stops responding to treatment or returns after treatment.
Our team runs one of the most active programs for lung cancer clinical trials in Michigan and the entire nation. In fact, we helped secure approval for the first two immunotherapy medications for lung cancer treatment, nivolumab (Opdivo®) and pembrolizumab (Keytruda®). In addition, our program is one of only three sites in the United States and 20 worldwide established as a priority clinical trial site by the pharmaceutical company Merck, which means we have early access to any Merck clinical trial available to patients. We'll work with you to determine if you're a good candidate for one of our clinical trials.
Our lung cancer research
Our researchers work to identify new treatments, as well as when to use the latest treatment approaches for lung cancer and when to combine them. We're also studying alternative treatment options for people who have inoperable lung cancer tumors or who can't have surgery.
At any time, we offer up to 20 clinical trials for lung cancer. Most of our trials focus on immunotherapy and on later stages of non-small-cell lung cancer, the most common form of lung cancer. But we regularly offer clinical trials for small-cell lung cancer and all stages of lung cancer as well.
Some of our current and recent clinical trials include:
Testing new immunotherapies and targeted therapies and developing ways to tell who will respond well
Removing immune cells from the cancer, growing them outside the body and replacing them after chemotherapy (we are one of a dozen centers doing so)
Giving whole-brain radiation therapy for lung cancer that's spread
Pairing new and existing immunotherapies for people who don't initially respond or stop responding
Comparing types of surgery for lung cancer diagnosed early
Using immunotherapy before surgery or radiation therapy
Trying targeted radiation therapy for early-stage, inoperable cancer
Get Information on Clinical Trials
If you have lung cancer, you may qualify for one of our clinical trials.
Diagnosed with lung cancer?
When facing a life-changing cancer diagnosis, you may want to take a crucial, but often overlooked step: Get a second opinion.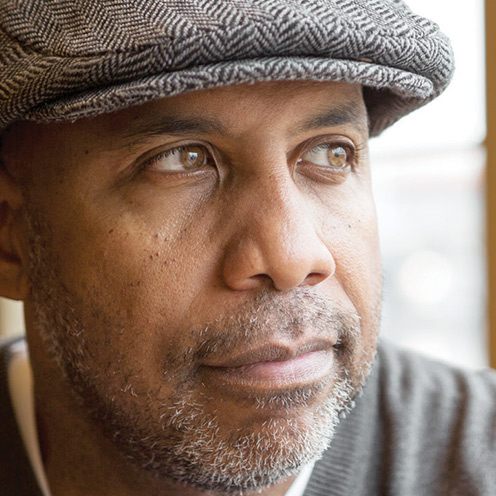 How do lung cancer clinical trials work?
Just like any clinical trial, lung cancer clinical trials proceed through phases. First, we determine if the tested treatment is safe. Then we evaluate whether it's effective and whether it works better than existing treatment options. Our clinical trials include all phases of testing.
Clinical trials must follow strict guidelines that are set ahead of time and made clear to participants. An Institutional Review Board (IRB) approves and oversees these guidelines. The IRB ensures there's a reasonable balance between the expected risk of a clinical trial and the expected benefit. An IRB includes:
Doctors
Scientists
Statisticians
Laypeople
How to participate in a lung cancer clinical trial
Participating in a clinical trial can give you early access to promising therapies. However, not everyone is eligible for a particular trial.
Your care team will determine if you qualify for a clinical trial and whether you may benefit from participating. We'll go over the process with you, including the potential benefits and risks. If you qualify for a lung cancer clinical trial, joining is always voluntary and your decision.