Finally Free From Knee Pain
Phyllis Wrobleski, 63, cannot imagine a life without work and constant activity. A breast cancer survivor and machine operator, she works 10 hours a day, 6 days a week for a small manufacturing plant in her hometown of Wyandotte. She loves that her job keeps her busy, and she adores the people she works with. So when she realized she might have to stop working to deal with worsening knee pain, she was devastated.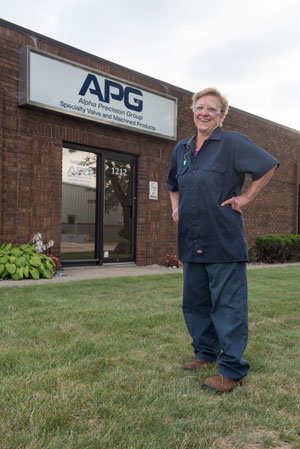 "For 4 years, I tried all kinds of knee braces and over-the-counter medication, hoping something would give me relief," Phyllis says. The knee pain kept increasing until she could no longer walk her dog more than a block. When Phyllis started losing her balance at work, she knew she needed to do something. "It was painful and scary. It felt like my knees were slipping, and I couldn't control it."
Turning to a Henry Ford orthopedic surgeon
Phyllis made an appointment to see Michael Callan, D.O., an orthopedic surgeon at Henry Ford Health in Wyandotte. X-rays showed severe cartilage loss in both knees. Knee replacement was the only answer.
"Dr. Callan explained it all to me, and I realized that there was no other way to truly stop the pain," Phyllis says. "He said the safest way was to do the surgeries back-to-back, at least 8 weeks apart."
Phyllis' first knee replacement surgery, on her left knee, took place in January 2019 at Henry Ford Wyandotte Hospital. She went home the same day and worked with a physical therapist in her home for 2 weeks. Then she continued outpatient physical therapy at Henry Ford Rehabilitation - Wyandotte. Eight weeks after her first surgery, Phyllis had her right knee replaced.
"The recovery for my second knee replacement was more difficult, because I had to balance on my new left knee," Phyllis said. "But I knew what to expect and what I had to do to get strong again."
Living pain free after knee replacement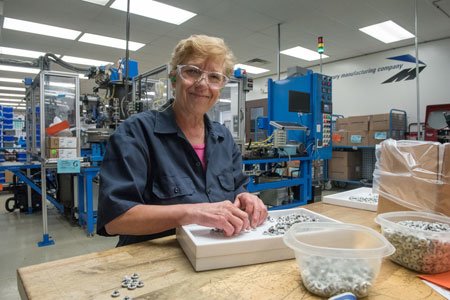 Phyllis returned to work in early June, thrilled to be back with the people and job that she loves. Her only regret? Not getting it done sooner.
"The unknown scared me," Phyllis says. "I didn't know what had to be done or how long I would need to be off of work. So I walked around with the pain. I only wish I had gone to see Dr. Callan earlier. I had no idea how amazing it would feel to be pain free."
Trust your total knee replacement to Henry Ford
Learn more about knee replacement at Henry Ford Health or find an orthopedic surgeon.