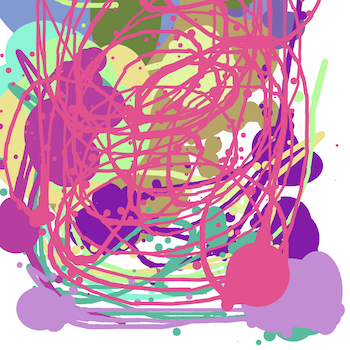 Video games can often get a bad reputation as a waste of time, or worse, as an unhealthy pastime that makes players prone to violence. However, research shows that video games do not create violent kids. Of course, there is the potential for playing too much and avoiding regular responsibilities, but three is also so much to gain. Games have so much potential for improving our overall wellbeing! We already use technology for so many every day things in our life that it makes sense to use that technology to benefit our overall wellbeing. And, if 'gamifying' our health goals means we will be more effective in reaching those goals, then why not?
For example, the mobile game Pokémon Go encourages players to get outside and walk around looking for Pokémon to catch and items to collect. Research shows that "…playing Pokémon Go has a significantly positive effect on mental health-related to many areas, including motivation to physical activity, cognitive performance, wellbeing, reduced anxiety, reduced social anxiety, and openness."
And then there's Wordle, the highly popular word guessing game that allows you to share your results on social media without giving away the answer. A game that went viral over the course of a few months due in part to the social nature of the game and ease of use. One really great thing about Wordle is that you only get one word each day, preventing players to binge the game and get sucked in for hours at a time.
Why are games helpful?
On any given day we are inundated with information from around the world. News about tragedies, wars, natural disasters, and so many other negative things that we can't control. Sometimes we need a break for our brain. Playing a game can provide a healthy distraction when we feel overwhelmed by the all the input from the outside world.
Games can also provide a social connection when we feel isolated. We can reach out to the other players in the virtual world and connect over the elements of the game, or simply talk to others who enjoy the same game.
There are even 'serious games' that use the power of gamification to help users change behavior and improve their health. We all need support in different ways to help us improve our overall wellbeing and the rewards of video games can be a huge help.
Try This
If you need a healthy distraction during the day, try making some art with the painting program developed by Miltos Manetas. Once you enter the website, www.JacksonPollock.org, the paint will begin to appear on your screen in various drips. Click on the screen and you will get a new color; double click to clear your screen and start again. Don't worry about trying to control the outcome, just relax and play with the colors.
Connect with us:
The C.A.R.E. Program team would love to connect with you!
---
References: