Top doctors choose to work with top hospitals, so it's no surprise that some of the best fellowship-trained cerebrovascular experts practice at Henry Ford Health. That goes for our whole team. Here, you'll find the level of skill and expertise associated with academic medical centers, along with a commitment to provide care that uniquely meets the individual needs of each patient.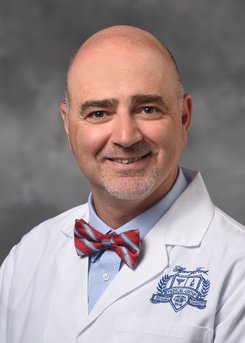 Alex B. Chebl, M.D.
Director, Henry Ford Comprehensive Stroke Center, and Director, Division of Vascular Neurology
Max Kole, M.D.
Neuroendovascular Surgery
Horia Marin, M.D.
Interventional Neuroradiology
Rose Ballard, NP
Nurse Practitioner
Maureen Foley
Secretary