Normal Pressure Hydrocephalus (NPH)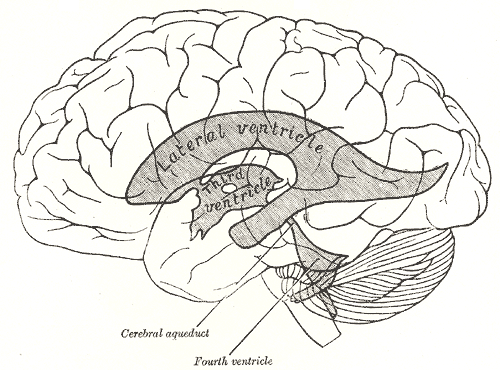 Normal pressure hydrocephalus causes symptoms that can be mistaken for other neurologic problems or signs of aging. But this condition is treatable. Henry Ford Health offers the expertise and services to help more people make a full recovery.
What is normal pressure hydrocephalus (NPH)?
NPH occurs when a problem with the brain's ventricles causes an abnormal build-up of cerebrospinal fluid (CSF), the fluid that cushions your brain. Healthy brains have chambers (ventricles) that continuously produce and absorb CSF. But with NPH, the ventricles become swollen, causing CSF build-ups that affect brain functioning.
Fluid build-up from other types of hydrocephalus typically puts pressure on the brain. NPH might not affect brain pressure, which is one of the reasons it's difficult to diagnose. Another reason is that some people have large ventricles for other reasons. Only a small percentage of these people have NPH. Treatment often includes implanting a shunt (tubing and a valve) to drain excess CSF away from the brain.
Symptoms of NPH
NPH typically occurs in older adults and causes three symptoms. Some people experience just one while others experience all of them.
The symptoms of NPH are:
Shuffling when walking or feeling unsteady on your feet
Memory loss
Difficulty controlling your bladder
Virtual Care
We have virtual care options available so you can see your doctor without leaving home. Find out if virtual care is right for you.
Learn More
Multidisciplinary NPH evaluation and treatment at Henry Ford: Why choose us?
We are among the few programs in Michigan using a team approach to evaluate and treat NPH. We meet regularly to share evaluation findings and determine whether a hydrocephalus shunt is appropriate.
Our comprehensive approach includes all of the services you need, starting with a thorough evaluation. Years of experience and our team approach help us accurately diagnose NPH. We conduct a thorough evaluation to identify other causes for your symptoms.
If it is NPH, we work quickly to coordinate treatment so you can get back to your busy life.
Our team includes specialists from:
Brain imaging (neuroradiology)
Nursing
Normal pressure hydrocephalus evaluation
We perform a careful evaluation that includes both getting to know you and thoroughly assessing your symptoms.
Initial tests we may perform include:
Neurocognitive testing to help us learn more about the possible causes of your memory loss and how serious it is. Read more about neuropsychology evaluations.
Gait analysis to evaluate abnormal foot patterns that can cause difficulties with balance or walking.
Brain scans to show how CSF moves through the brain and whether there are any other problems, such as abnormal bleeding.
If results are consistent with NPH, additional testing helps us confirm your diagnosis. We perform a lumbar puncture to remove a large sample of CSF. This procedure helps predict your response to hydrocephalus shunting: If symptoms improve, a shunt will likely help you achieve permanent relief.
NPH treatment
NPH treatment typically requires a procedure to release excess CSF from the brain.
You may need:
Hydrocephalus shunt: Most patients receive this option, which includes a procedure to implant this small device. A programmable valve controls the flow of CSF through the shunt and out of the brain. The fluid travels down additional tubing under the skin and gets absorbed by the body.
Endoscopic third ventriculostomy (ETV): In a small number of cases, a problem with the ventricles prevents CSF from draining as it should. ETV helps the brain clear excess CSF by creating a small hole in one of the ventricles.
Some people experience NPH-like symptoms due to medication side effects, spine disease or complications of sleep apnea. These patients receive referrals to the appropriate Henry Ford specialist instead of NPH treatment. You may also receive a referral if you have NPH, but other medical conditions prevent you from safely having a shunt procedure.
Information for referring providers and new patients
For patients who are new to Henry Ford, certain information can expedite the evaluation process and help you avoid unnecessary testing. Our nurse coordinator helps gather necessary documentation so that patients move through this process as efficiently as possible.
Helpful new patient information, if available, includes:
Medical records from primary care physicians or neurologists
Hospital records, including any visits to the emergency room for NPH symptoms
Recent blood test results
Reports from brain imaging studies, including computed tomography (CT) or magnetic resonance imaging (MRI)
List of current medications
Referring providers are welcome to attend the multidisciplinary case conference for their patients either in person or by phone. Regardless of whether you attend, we send a letter documenting our recommendations. Patients who are good surgical candidates move forward with scheduling their procedure shortly after multidisciplinary review.