Partial vs. Total Knee Replacement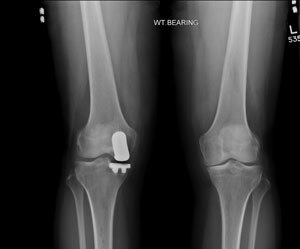 In a traditional or full knee replacement, the damaged bone and cartilage of the knee is resurfaced or replaced with metal or plastic components. In a partial knee replacement, only a portion of the knee is replaced. Partial knee replacements are sometimes referred to as unicompartmental knee replacements. This kind of minimally invasive procedure is an alternative option for individuals whose damage to the knee is limited to just a single area of the knee.
When is a partial knee replacement used?
There are three compartments of the knee: the inside (medial), outside (lateral), and front (anterior) compartment of the knee. When the cartilage in one part of the knee becomes damaged and the other parts of the knee have normal cartilage, you may be a candidate for a partial knee replacement. There are 45,000 partial knee replacements performed each year in the United States. The Henry Ford joint replacement surgeons are skilled at determining when a patient is a candidate for partial knee replacement and are experienced in performing partial knee replacement surgery.
Partial knee replacement surgery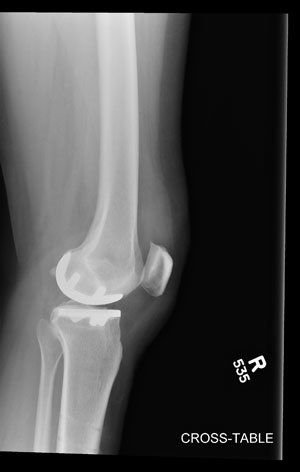 The surgery lasts about 2 hours, and is performed under spinal, epidural, or general anesthesia. Patients typically have this procedure done when non-surgical treatment options have not been able to provide relief for symptoms. While partial knee procedure may be the right choice for many patients, it is not performed if you have widespread or rheumatoid arthritis, or severe bow legging.
Learn more about what to expect.
Benefits of a partial knee replacement
Compared to traditional knee replacement, the benefits of this minimally invasive procedure are:
Smaller incision and scar
Reduced hospital stay
Decreased pain
Quicker recovery
Less blood loss
Greater range of motion (when compared to standard total knee replacements)