Putting 'Grand' Back in 'Grandma' After Knee Replacement
Suzanne Levine has a full calendar, and she wouldn't have it any other way.
For nearly nine years, Suzanne has served as the Executive Director of the West Bloomfield Chamber of Commerce. During her working hours, Suzanne empowers and supports the 150-plus businesses in the thriving West Bloomfield Chamber. And when she's off duty, she's playing with her grandkids or enjoying a walk or a Zumba class.
But a few years ago, Suzanne's story almost took a different turn. She began feeling the effects of a torn meniscus, a piece of cartilage in the knee that acts as a shock absorber. This injury caused daily pain, swelling and stiffness in her knee. In addition, osteoarthritis had worn away at her knee's cartilage, causing bone-on-bone friction that wouldn't let up.
"I found myself struggling to be active," she says. "It hurt to walk, and having constant pain was taking a toll on every aspect of my life."
Seeking relief and answers
Suzanne was determined not to let the pain sideline her any longer. She decided to seek the advice of a doctor.
"The first doctor I saw recommended pain relief injections," she explained. "The injections provided some relief, but it was short-lived. Then we tried physical therapy, but the pain became unmanageable."
Suzanne made more appointments. Over several months, she visited four more doctors, but she didn't feel completely confident with any of them.
The path to a new knee
Suzanne decided to make an appointment with just one more doctor — Jason Davis, M.D., an orthopedic surgeon at Henry Ford Health. That decision changed her life.
"The first time I met Dr. Davis, I knew I had found my doctor," Suzanne says. "He took the time to examine my knee, review my records and discuss all the possible treatment options. I felt confident in his knowledge and skill from the start."
Dr. Davis explained the differences between partial and total knee replacement. In most cases, people who undergo a partial knee replacement have a faster recovery and a more natural-feeling knee. Because Suzanne was a good candidate for the partial knee replacement, they decided to move forward with that plan.
"I was nervous about undergoing surgery, but I knew I was in the best possible hands," Suzanne said. "My gut told me to go with Dr. Davis, and I never regretted my decision to trust him with my knee."
An angel in nurse's scrubs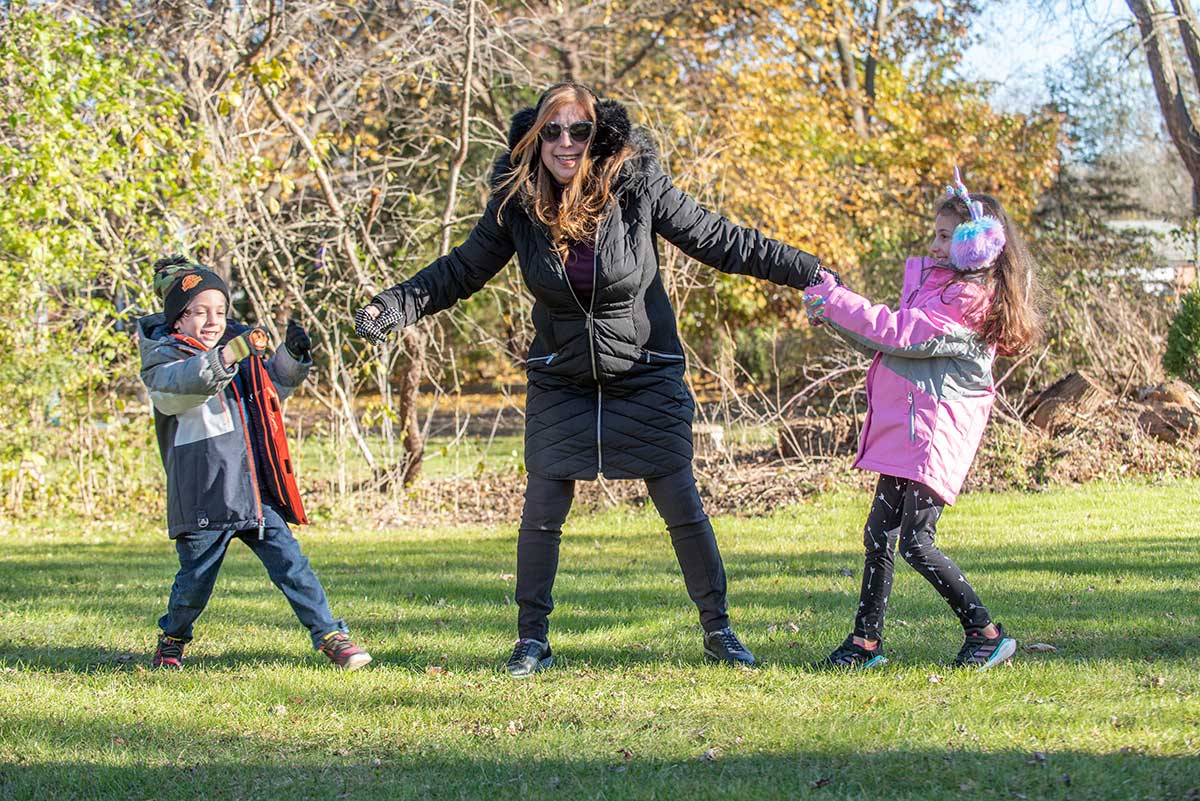 Dr. Davis scheduled Suzanne for a surgery preparation class that's exclusively for Henry Ford knee replacement patients. Her instructor was Nicci George RN, Orthopedic Clinical Coordinator at Henry Ford Health.
"I was struck by how warm, professional and bubbly Nicci was," says Suzanne. "She had a great sense of humor and a contagious positive attitude. I liked her immediately."
After graduation from surgery prep class, Suzanne figured she wouldn't see Nicci again. The morning of her surgery, Suzanne walked through the doors of Henry Ford West Bloomfield Hospital. She was feeling anxious as she got ready for surgery — until Nicci showed up in the surgery prep area.
"Nicci knew I was scheduled for surgery and made a point to come see me beforehand," Suzanne says. "Her smile, cheery demeanor and encouraging words were exactly what I needed that day. Nicci visited me several times during my recovery as well. It warmed my heart every time she showed up."
Getting help at home
Just before Suzanne left the hospital with her new knee, Nicci stopped by one more time. "She gave me her card and suggested I call her if I had any questions about my recovery," Suzanne says. "I didn't think much about it at the time."
But a few days later, Suzanne had some questions about the healing process. She was also nervous about removing her bandage at home. She picked up Nicci's card and dialed the number.
"I was so surprised when she answered the phone and was happy to answer my questions," Suzanne says. "She told me to call when it was time to remove the bandage so she could walk me through it. I did, and it took less than two minutes with her help. I was so grateful."
Back to living life
Suzanne is once again going on long walks and exercising every day. She's grateful to Dr. Davis, Nicci and everyone on the knee replacement team at Henry Ford. "Everyone who cared for me was fantastic, from start to finish," says Suzanne. "The doctors, nurses and aides made all the difference to me. I appreciate every single one of them."
And while Suzanne loves her walks, perhaps the best part about having a new knee is her improved grandma time. "The pain is behind me, so I can chase my grandkids around again," she says. "I love being an active participant in their lives — and they love that I am so much fun!"
Find trusted orthopedic surgeons at Henry Ford
Learn more about joint replacement and the orthopedic team at Henry Ford.