Neuropsychological Conditions
Testing for autism, concussion, and many other disorders
Neuropsychological conditions affect attention, memory, and other cognitive (thinking) abilities in adults, teens, and children. Our neuropsychology team evaluates patients for a number of conditions, including:
Please call (313) 876-2526 to schedule a neuropsycholgy evaluation..
Special medical conditions in children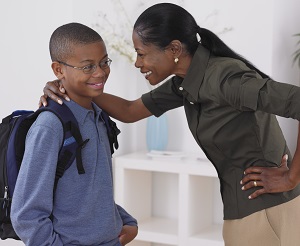 Our thorough testing process helps us identify how complex medical conditions can contribute to your child or teen's difficulties. These medical conditions include:
Congenital heart disease
Genetic disorders, such as Down syndrome, Turner's syndrome, and Tourette's syndrome
Hydrocephalus, or a buildup of fluid in the brain
Spina bifida, a type of congenital defect that occurs when a child's spinal cord doesn't develop properly during pregnancy
Doctors from our primary care, neurology, neurosurgery, and psychiatry teams work together with the same goal: learning as much as we can about your condition so you can get the care you need.
This independent, unbiased test is designed around the unique needs of children and teens.
Learn More