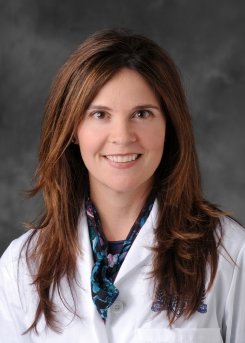 Donna G Tepper, MD
Specialties: Plastic Surgery, Surgery
Services: Body Contouring, Botox and Facial Fillers , Breast Cancer , Breast Modification , Breast Reconstructive Surgery , Face and Neck Rejuvenation , Facial Plastics , Labiaplasty , Laser & Light Therapies , LGBTQ+ Health , Liposuction , Neurofibromatosis , Plastic Surgery , Transgender Health , Vaginal Rejuvenation
Board Certification and Education
Board Certifications
American Board of Plastic Surgery - Plastic Surgery
American Board of Surgery - Surgery
Education
Tulane University School of Medicine, LA, 1998
Residencies & Internships
Henry Ford Hospital, Surgery, MI, 2003
Tulane University School of Medicine, Surgery, LA, 1999
Fellowship
University of Oklahoma, Plastic Surgery, OK, 2005
About Me
Biographical Statement:
It is a privilege to share in a patient's journey for reconstruction or rejuvenation. I honor that relationship and want to help each patient to reach their desired outcome.
My practice is centered on both face and body rejuvenation as well as reconstruction. I employ a variety of state of the art techniques from laser therapy, liposuction, skin care, implants, tissue rearrangement, peels, precision surgery to attain the outcomes that patient's desire.
I am able to provide a wide variety of services to best fit your individual needs. Such services include: Body contouring, Botox, facial and body fillers, breast modification, breast reconstructive surgery, face and neck rejuvenation, facial plastics, laser & light therapies, transgender affirming surgery, vaginal rejuvenation, labiaplasty, Brazilian butt lift, fat grafting and laser liposuction.
Research Interests:
I have been in collaborative efforts with DMC for over 5 years evaluating fat and skin for regenerative and strength properties.
Given that I see patients for breast reduction, I have worked with neurosurgery to evaluate breast size and how that impacts outcomes from back surgery.
Currently, we are evaluating stretch marks and effects after Halo laser therapy.
Henry Ford Hospital
Henry Ford Macomb Hospital - Clinton Township
Henry Ford West Bloomfield Hospital
Henry Ford Wyandotte Hospital