Tell your doctor your symptoms through a MyChart E-Visit. Just like email, an E-Visit with your doctor is quick and easy.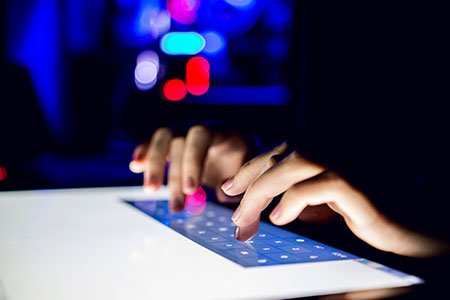 Having health issues and don't have time to get to your doctor's office? Through your MyChart account you can communicate with your doctor by filling out a questionnaire explaining your symptoms. Your answers will be sent securely to your doctor, who will assess your symptoms and get back to you with a response within one business day.
Based on your symptoms, the doctor may request to see you. If you come to a clinic to be seen for your symptoms, you won't be charged for your E-Visit. The cost of an E-Visit is $35. Some insurance plans will cover the cost.
Log in or request a MyChart account using the website or mobile app.
Important Notice: MyChart is ending support for the Internet Explorer (IE) browser. Please use Mozilla Firefox, Google Chrome, Apple Safari, or Microsoft Edge instead.
Start Your Video Visit On Demand Now