Speech Language Pathology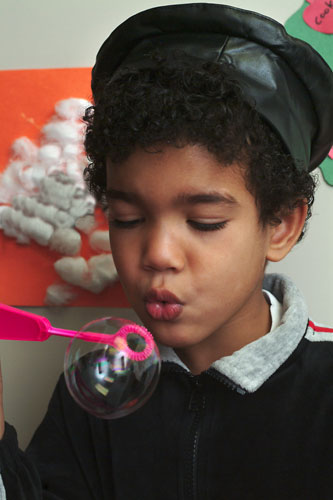 For more than 50 years, the Henry Ford Health team of speech-language pathologists has been providing a wide variety of services to evaluate and treat individuals with speech, voice, language, hearing and swallowing disorders. Our speech-language pathologists specialize in pediatrics, adult neurogenics, in-patient acute care, voice and laryngeal disorders, and feeding/swallowing problems.
From infants to elderly, we assess and treat individuals with communication and swallowing problems due to insufficient development, neurological injuries and environmental factors.
Our pediatric program helps assess and treat child disorders, including:
Developmental language delays
Auditory processing disorders
Speech disorders (e.g., developmental articulation delays, childhood apraxia of speech, dysarthria)
Stuttering
Autism spectrum disorders
Hearing impairments
Cleft lip and palate
Feeding/swallowing disorders
Voice disorders
We also evaluate and treat adult disorders, such as:
Language disorders/impairments due to stroke (i.e., aphasia) or brain injury
Speech disorders (e.g., dysarthria, apraxia)
Accent reduction
Stuttering
Swallowing disorders (dysphagia)
Voice problems due to abuse or misuse (e.g., singing/overuse) or laryngeal pathologies
Stridor due to vocal cord dysfunction
Voice therapy for transgender individuals
Neurodegenerative disorders (e.g., Parkinson's disease)
Locations
Useful links