5-2-1-0: Family Wellness!
"5-2-1-0" mean that every day kids should:
Eat 5 servings of fruits and vegetables every day. They're loaded with nutrients that boost energy, fuel brain cells, and fight illness.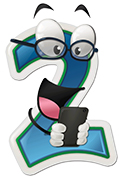 Aim for 2 hours or less of recreational screen time every day. Research shows a direct link between excessive screen time and problems with weight gain.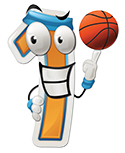 Try to get 1 hour or more of physical activity or 20 minutes of vigorous activity at least 3 times a week. Exercise enhances health and stamina, lifts mood and helps shed pounds.

Drink 0 sugar-added beverages by restricting pop, sports drinks and fruit drinks. Instead, drink more water and low-fat milk.
5-2-1-0 apps make healthy habits fun
Your children will love learning about the 5-2-1-0 way to a healthier lifestyle through our educational game apps guided by app characters Hi-5, Twoey, Uno and Zip.
Through mini-games, these fun characters teach the importance of daily healthy habits such as 5 fruits and vegetables; 2 hours or less of recreational screen time; 1 hour or more of physical activity; and 0 sweetened drinks. Your kids and the entire family can easily learn healthy habits just by playing.
Our apps are powered by Henry Ford LiveWell and are for children ages 4-9 (5210 Kids! app) and ages 9-13 (5210 GO! app). Children learn through playing the games how important eating right and exercise is for a strong and healthy body. Parents will also be connected to the Henry Ford Health's LiveWell website for guidance and involvement in the health of their child.
5-2-1-0 Kids! app - Children will choose their own fruits and vegetables and learn how to create a healthy plate, discover fun activities instead of screen time, make up dance routines and show their skills as they choose healthy drinks.
5-2-1-0 Go! app - Takes gaming to the next level with augmented reality. Using the app, kids will make healthy choices by finding fruits and vegetables wherever they are. And instead of screen time, kids will test their skills with puzzles. Lastly, by exercising and challenging themselves to load up on water and milk, kids will master the 5-2-1-0 way to good health.
Exercise videos for persons with special needs
Our game apps make it easy for all kids to exercise. See our YouTube playlist of modified exercise videos for demonstrations of simple exercises that kids can do safely to keep their bodies strong.
Download the apps
Henry Ford's 5-2-1-0 Kids! app and 5-2-1-0 Go! app are available for free for Apple and Android products.
To download the apps:
Search for "Henry Ford Health" in the Apple® App Store.
Scroll down through our apps to find the 5-2-1-0 app you are looking for.
Choose the "install" option to download the app to your tablet or smart phone.
You're on your way to learning healthy habits and having fun!