Refractive lens exchange can help to correct age-related vision loss and reduce the need for glasses or contacts.
As we age, our eyes can develop several conditions, including cataracts – a clouding of the normally clear lens in the eye – or presbyopia, when the natural lens inside the eye loses its ability to change shape, making it difficult for your eyes to focus on near objects.
Take the Next Step
Let us help you schedule an appointment with a board-certified ophthalmologist.
Patty's Story
Patty was searching for an alternative to reading glasses. She found it at Henry Ford with refractive lens exchange, also known as clear lens extraction.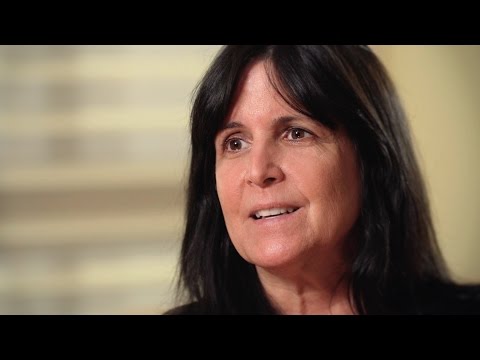 Play
Lens replacement
For both cataracts and presbyopia, your Henry Ford surgeon can treat the condition by removing the affected eye lens and implanting a replacement lens. For cataracts, this can be done through laser cataract surgery or traditional cataract surgery. For patients with presbyopia, refractive lens exchange, also known as clear lens extraction, may be an option.
How does refractive lens exchange work?
As with cataract treatment, clear lens extraction is available using the same LenSx® technology used during laser cataract surgery. Both are outpatient procedures that typically take about 20 minutes and follow the same basic steps:
Capsulotomy: A small, circular incision is made in the front of your eye's capsule.
Lens fragmentation: The old, pre-cataractous lens is softened and broken up.
Lens replacement: Your old lens is removed and a new intraocular lens is implanted in your eye to correct the refractive error. These custom replacement lenses are available in several types.
What is the difference between traditional and laser refractive lens exchange?
The laser automates several of the steps in traditional clear lens extraction surgery and offers several other features, including:
Enhanced customization: The laser system uses an advanced visualization technology to make a high-resolution, 3-D map of your eye, improving accuracy in the clear lens extraction surgical plan.
Improved precision: In traditional refractive lens exchange surgery, all eye incisions are made manually. Making incisions with the laser can help to ensure a greater level of precision, which may improve visual outcomes.
Less ultrasound energy: By using the laser to fragment the lens, ultrasound is required for less time than during traditional refractive lens exchange. This can reduce the heat build-up in the eye, which may decrease the risk of complications.
Refractive prescription: During traditional clear lens extraction, surgeons measure visual acuity through preoperative exams, using this information to determine the replacement lens prescription. During laser refractive lens exchange, however, your Henry Ford surgeon will use an intraoperative tool known as optiwave refractive analysis (ORA). With the ORA System®, your surgeon can verify the correct prescription for your replacement lens during surgery, and this tool may also be used to help control astigmatism. Ultimately, this may reduce the likelihood of needing glasses after surgery.
CareCredit Financing
In an effort to make vision surgery accessible to more people, Henry Ford offers several financing options for you and your family. This includes accepting the CareCredit® credit card, which may be used to pay for refractive lens exchange.
At Henry Ford, patients come first.
The Henry Ford Department of Ophthalmology is committed to providing our patients with compassionate, personalized care. We feature the most advanced treatments in eye care and are dedicated to vision research – always staying at the forefront of innovation. A leader in Michigan, as well as one of the largest ophthalmology practices in the United States, we treat more than 55,000 patients per year at several locations throughout southeast Michigan. In addition, our team works closely with Henry Ford Medical Group physicians in other departments, providing multidisciplinary, coordinated care for those patients who need it.