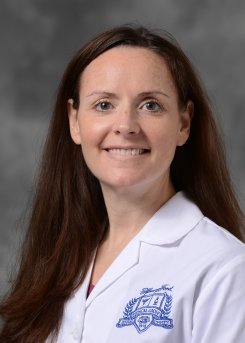 Michael E Ryan, PsyD
Specialties: Psychologist
Services: Health Psychology
Board Certification and Education
Education
Florida School of Professional Psychology, FL, 2010
Residencies & Internships
Henry Ford Hospital, Psychology, MI, 2009
Fellowship
Henry Ford Hospital, Psychology, MI, 2011
About Me
Titles: Clinical Director, Supportive Oncology Services, Henry Ford Cancer Institute
Care Philosophy:
My philosophy is to provide compassionate and empathic care to patients and their families. I use evidence-based methods for assessing and intervention techniques to help patients cope with the emotional and social challenges that arise as a result of medical illness.
Biographical Statement:
Dr. Ryan graduated with her Doctorate in Clinical Psychology from the Florida School of Professional Psychology in Tampa, Florida. She completed her internship and fellowship training in Clinical Health Psychology at Henry Ford Hospital where she joined as a senior staff psychologist with the Henry Ford Cancer Institute in 2011.
Dr. Ryan specializes in the care of cancer patients and their caregivers from diagnosis through survivorship.
Research Interests:
My research interests include care experience, healthcare quality improvement and patient quality of life.
Awards and Honors:
Alpha Chi, Southern New Hampshire University (2002)
Equity Award, Henry Ford Health System Quality Expo (2015)
Shadow of an Influence, Henry Ford Health System (2015)
Locations
2800 W Grand Blvd
Detroit,
MI
48202
Henry Ford Hospital
Henry Ford Jackson Hospital
Henry Ford West Bloomfield Hospital