Your heart is responsible for many functions of your body. But if your ticker starts to have problems, the whole machine can fall apart. While there are many things you can educate yourself on related to heart health – including heart murmurs, heart attacks and sudden cardiac arrest – it isn't often that you get advice on the simple things.
Three Henry Ford Health heart experts answer some of the most common questions they get about heart health, dispel common myths and share their best advice:
Dennis Kerrigan, Ph.D., Clinical exercise physiologist and researcher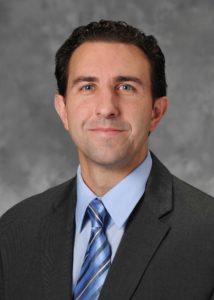 What is your favorite piece of advice to give someone who is generally concerned about their heart health?
"Many people think exercise needs to be done in 30 minutes or longer sessions, when studies show that doing multiple, short exercises have similar benefits. This means it's okay if you only have 10 minutes to ride your bike, 8 minutes to climb the stairs and 12 minutes to walk around your block. Every minute counts for keeping your heart healthy."
What can someone do to prevent a heart condition from getting worse or having a heart problem occur again?
"Participate in cardiac rehabilitation. Cardiac rehab is a comprehensive program guided by a multidisciplinary health care team that improves your overall heart health through exercise and lifestyle education. People who go through cardiac rehab have a 25-30 percent lower risk of another heart problem and see improvements in their overall fitness and mood."
Khaldoon Alaswad, M.D., Interventional cardiologist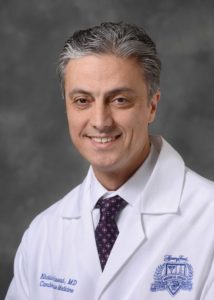 What is a common misconception about heart health?
"A big misconception people believe is that once a patient has heart disease, they are no longer able to exert themselves. This isn't true. In fact, patients can live very normal lives when they restore the function of their heart with medical therapy, stenting and bypass surgery, and daily exercise."
What is your favorite piece of advice to give to someone who is generally concerned with their heart health?
"The best thing you can do for yourself is to get regularly checked by your primary care physician or a general cardiologist. Monitor your levels for blood pressure and cholesterol, learn what you can do to prevent diabetes, and consider consulting your doctor about starting an exercise program that is right for you."
Shalini Modi, M.D., Cardiologist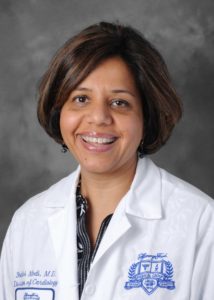 What can someone do to prevent a heart condition from getting worse or having a heart problem occur again?
"There are two kinds of heart prevention – primary prevention for those that are trying to avoid heart conditions and secondary prevention for those who already have known blockages or have had a heart attack before. The prevention methods are the same – eat healthy, aim for a healthy body weight, be active and take any medications (such as statins) prescribed to you by your doctor. Lifestyle changes, in turn, affect a lot of risk factors that can cause coronary artery disease or blockages in the heart."
What is a common misconception about heart health?
"Many people believe that their annual electrocardiogram (ECG) will detect any blockages. Just because you don't have a heart blockage doesn't mean you can't develop any or experience some sort of heart condition. Another big misconception is that a negative stress test means you have no chances of having a heart attack. Many factors contribute to having a heart attack. Heart attacks can happen to people that appear to be in perfect health!"
Quick Takes: What's Best for Your Heart
Here's a few additional things to think about when it comes to keeping your heart in tip-top shape:
Know your risk. Be aware of family history or lifestyle factors that might contribute to your heart health, and know your numbers. Your cholesterol and blood sugar levels, blood pressure, body mass index (BMI) and waist circumference all play a role in your heart risk. Visit your doctor for regular check-ups and discuss any numbers that are out of normal range or have changed.
Healthy body, healthy heart. What's good for your overall health is good for your heart, and vice versa. Most of it is probably advice you've heard before — the key is getting regular exercise and eating a heart-healthy diet that is rich in fruits and vegetables, lean protein and whole grains. Maintaining a healthy body weight reduces your risk of diabetes, high blood pressure and other conditions that increase your risk of heart disease. Also, if you smoke or use tobacco, quit. Monitor your alcohol intake.
Be mindful of your emotions. Stress and depression can have negative effects on your heart and can make you less motivated to exercise or eat healthy. Take time to practice self-care and work to reduce stress and manage mental health issues.
---
How healthy is your heart? Take the heart risk quiz to find out. Then, schedule an appointment with your primary care provider or find a heart expert at henryford.com or by calling 1-800-HENRYFORD (436-7936).
Dr. Dennis Kerrigan is a clinical exercise physiologist seeing patients and conducting exercise and cancer research at Henry Ford Hospital in Detroit and Henry Ford West Bloomfield Hospital.
Dr. Khaldoon Alaswad is an interventional cardiologist and the director of the Henry Ford Cardiac Catheterization Laboratory. He sees patients at Henry Ford Hospital.
Dr. Shalini Modi is a cardiologist who sees patients at Henry Ford West Bloomfield Hospital.