Community Health Worker (CHW) Hub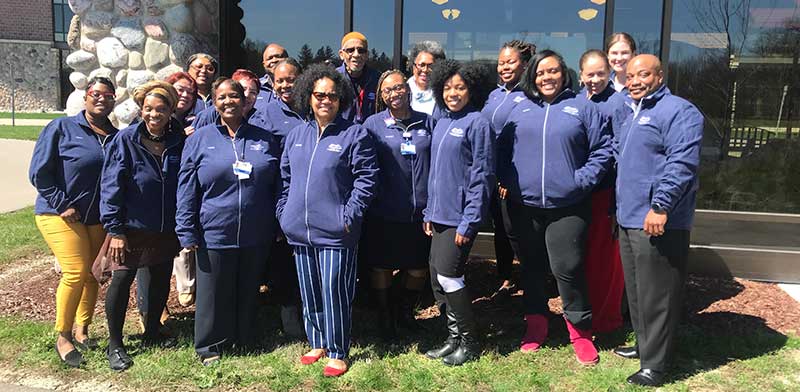 What is a CHW?
A Community Health Worker (CHW) is a frontline public health worker that aims to improve patient care by addressing social determinants of health. CHWs act as liaisons between the community and the healthcare system by providing additional resources and support to patients outside of their regularly scheduled treatment. CHWs are often members of the community that they serve which gives them a better understanding of the community's needs and ways to empower patients.
Learn more about Henry Ford Community Health Workers by watching this short video!
What do CHWs do?
Connect patients to community resources
Care coordination, case management, and system navigation
Help patients follow health recommendations
Provide coaching, social support, and culturally-appropriate health education
Advocate for individuals and communities
Build individual and community capacity
Collect data and report outcomes
Provide direct service such as basic screening tests and basic services
Perform individual and community assessments
Build community partnerships, trust, and goodwill
And much more
What Role Do CHWs Play at Henry Ford Health?
Patients' social, economic, and environmental circumstances can impact the care they receive and their health outcomes. Some patients may experience challenging circumstances that prevent them from receiving the care they need and can contribute to poor health outcomes. Henry Ford Health CHWs help patients address these circumstances by providing resources and support. Our CHWs empower patients to overcome obstacles they are facing in both their health and in life. The CHWs at Henry Ford are trained by the Michigan Community Health Worker Alliance (MiCHWA) and supervised by a Masters-prepared public health professional. The CHW Hub acts as the anchoring unit for integration and deployment of CHWs throughout the entire system.
Community Health Worker Clarence Burnett works with providers at Henry Ford Cancer to holistically support patients' clinical and social needs.
Community Health Workers can be found in several Henry Ford Health departments including:
Academic Internal Medicine

Comprehensive Care Center

Diabetes Care Connection

Henry Ford Cancer

Home Bound CCC

Safety & Security

Women's Health/Women-Inspired Neighborhood (WIN) Network

And more!
CHW Linda Reyes co-facilitates WIN Network: Detroit group prenatal care alongside Henry Ford Women's Health Services providers. She is pictured here with one of the moms and babies she supports..
Want to Get In-Touch with the CHW Hub?
Contact Program Manager Courtney Latimer at CLATIME1@hfhs.org